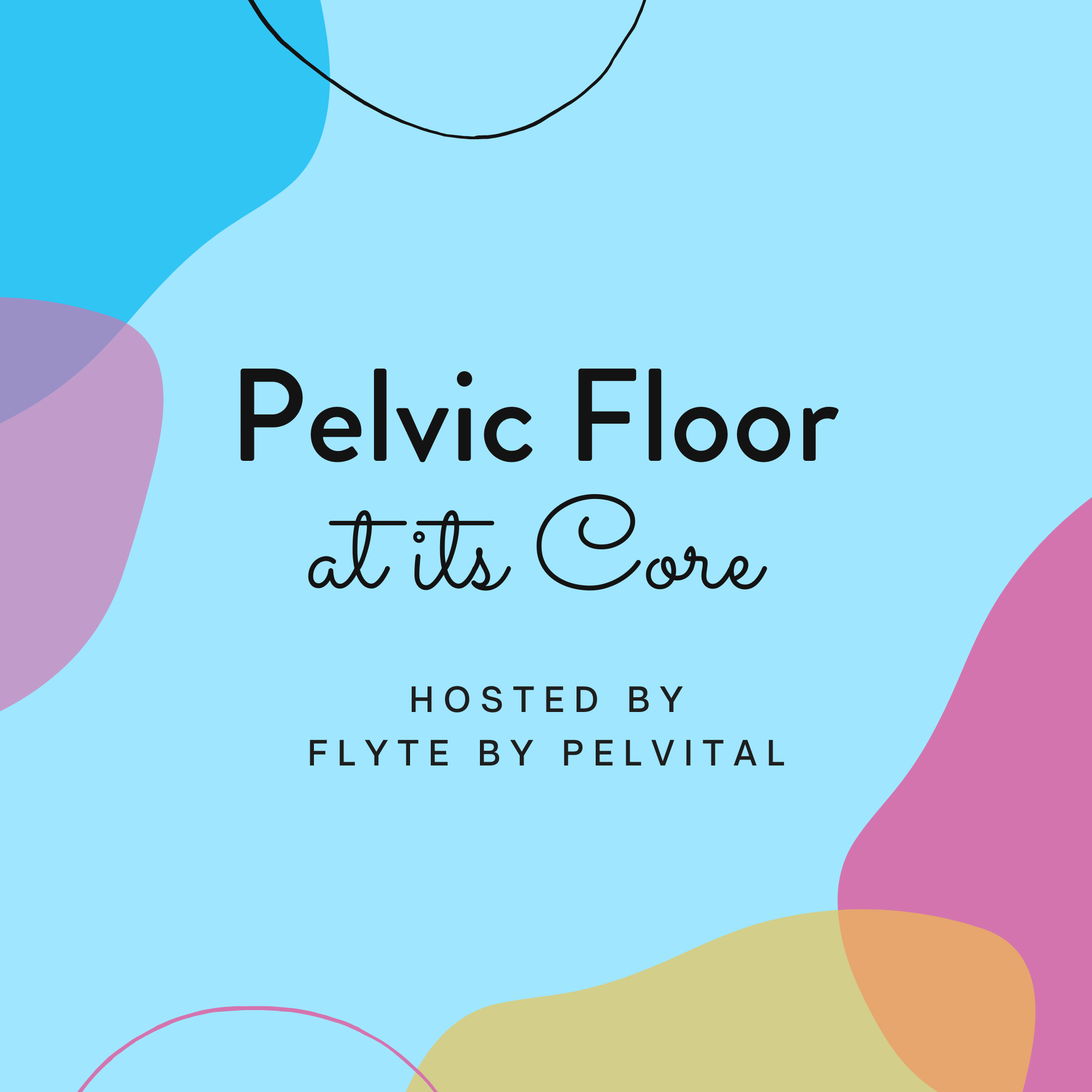 Break the stigma about keeping pelvic health talk behind closed doors. Join us, Flyte Therapy @flytetherapy, in chatting with pelvic health experts about all things pelvic floor and beyond.
Who are we? We are a product (known as Flyte, we strengthen the pelvic floor when used for 5 min daily x 6 weeks, and rid of bladder leaks) and service company focused on meeting women where they are, empowering and supporting women in their pelvic health journeys, and increasing access to pelvic health. Check us out at www.flytetherapy.com 
Now let's get to the Core of the Pelvic Floor! Hosted by Shravya Kovela, PT, DPT, OCS and supported by Flyte.
Dr. Amanda Olson, PT, DPT, PRPC is a pelvic floor physical therapist who began her journey in pediatrics and found her passion in pelvic health after a scary accident that resulted in a tailbone injury. Amanda went on to become President and Chief Clinical Officer of Intimate Rose - a women's health product company that makes vaginal dilators, weights, and wands (to name a few).
Amanda is a big deal in the pelvic health community because of just how much she has contributed to the ease of clinicians and patients treating pelvic health conditions everywhere. If her passion for this work doesn't inspire you...keep listening, it will ;)
We talk about...
- Amanda's journey into PT, pediatrics, and then pelvic health (listen to her infamous tailbone injury story! It's a goodie and we're SO glad she's safe)
- A quick little tangent into tips for toilet training your little one
- What kinds of products Intimate Rose makes and what purpose they serve
- The research behind vaginal weights, do they really work? Are they purely for strengthening the muscles?
- And so much more.
Let us know what you think - tag us @intimaterose and @flytetherapy on Instagram to let us know your thoughts!
Learn More About Intimate Rose and Amanda Olson at:
www.intimaterose.com
IG: @intimaterose
 
If you like this episode and content, please (!!!) remember to subscribe/follow and rate or review. We do this because we are passionate about bringing more resources on pelvic health to anyone and everyone. Your support means a lot. Thanks!